Component Libraries to Be Included in Project Files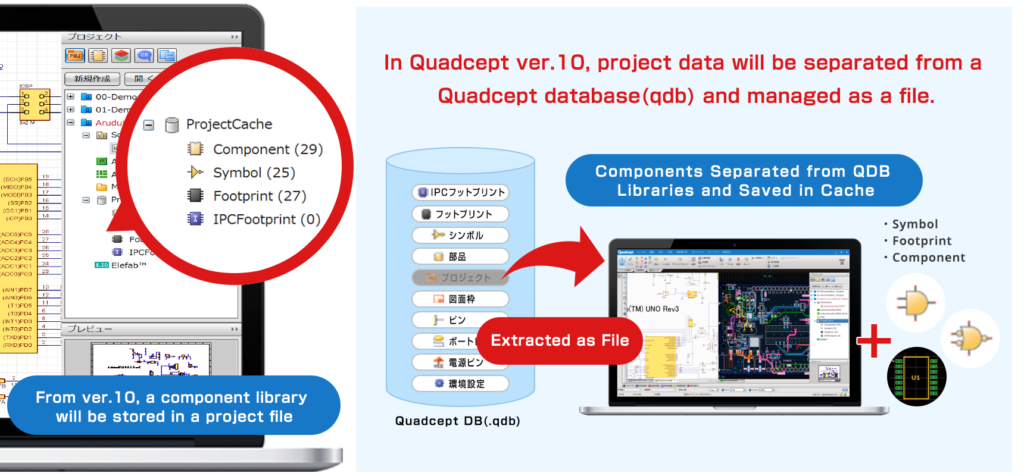 In the upcoming new version, Quadcept v10, a Quadcept project file will store caches for components, symbols and footprints used in your design. A component library(Library Cache) will be built for each project.
With this, components used in your design will not be affected by any external libraries. This will help you to prevent unintended component data change when you place, update and replace components.
Points of Library Cache
Components in a project will be more secured.
Components will be placeable from data cache.
Data caching can be toggled between ON or OFF.